Immanuel Preschool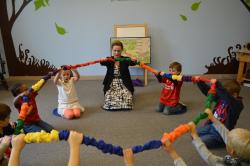 Music Keys
is a
n optional, ext
ended-day music class for students ages 4 and 5 who are currently enrolled in
Immanuel Lutheran's preschool. ​
The classes meet weekly when school is in session and are conducted by a licensed, certified Musikgarten teacher.

Classes are offered on Mondays from October , 2018--May , 2019, immediately following preschool.

1) Morning classes
2) Afternoon classes
Music classes help prepare preschoolers for success in kindergarten and beyond.

All aspects of learning are greatly enhanced when music is a key element in a holistic approach to learning. Research shows that when music, movement and language are integrated, the intellectual and emotional benefits to children are significant. Musical play offers children experience in the two areas which are most important at this stage in their development: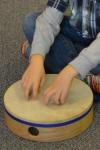 1) Practicing
impulse control
2) Listening with intention

These critical skills are the foundation for all learning
Students receive two superb musical recordings to enhance the learning at ho
me.
The $30 registration fee covers materials and secures your child's place in class.
NO class on the following dates: