Immanuel Kindergarten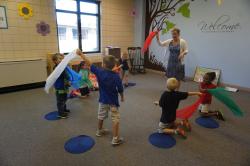 Kindergarten students at Immanuel meet weekly for Music Makers: At Home in the World--a year long, holistic music program developed by Musikgarten. Students learn fundamental music skills
(beat competency, pitch matching, and aural discrimination)
in active, varied, and developmentally appropriate activities that they love!
Kindergarteners are introduced to the families of orchestral instruments in quarterly units that correspond to various natural environments. The thematic content of our song lyrics, games, and other activities are inspired by the various animals found in these habitats: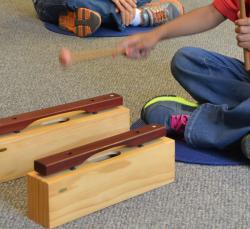 Brass (My Home Place)
Percussion (The Woodlands)
Woodwinds (The Cattail Marsh)
Strings (The Meadow)



The concept of
musical notation
is introduced at this stage. Musical notation is the association of visual graphics with the aural patterns they have come to recognize in class. There is also a new emphasis on
ensemble development
(two-sections of instruments, duets, beginning rounds, open 5ths, ostinati, etc.)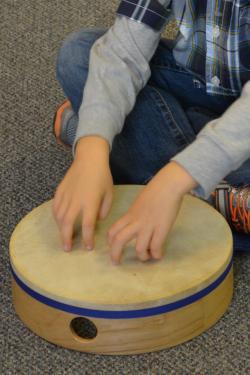 Students receive a parent guide book, 4 CD's, instrument pages,
flash cards, posters, and a binder for their compositions, homework assignments, and activity pages.







After completing Music Makers: At Home in the World, student have the necessary foundation for the next level: Music Makers: Around the World. (TBA: Speak to the teacher about forming an afterschool class)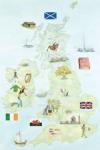 Semester 1:
Music of the British Isles
Musik of Germany
Semester 2:
African-American Music
Music of the Amerindians
In this year long class, children learn songs, dances, stories, rituals, and customs of four different cultures to help them feel and understand others around the world, while internalizing a variety of musical forms and styles. Whether it's actually dancing a minuet, meeting the great composers, using a map to locate the various Amerindian tribes, or enacting folk ballads, this comprehensive music foundation serves as an excellent preparation for keyboard lessons.